La chute de la météorite de SAINT SEVERIN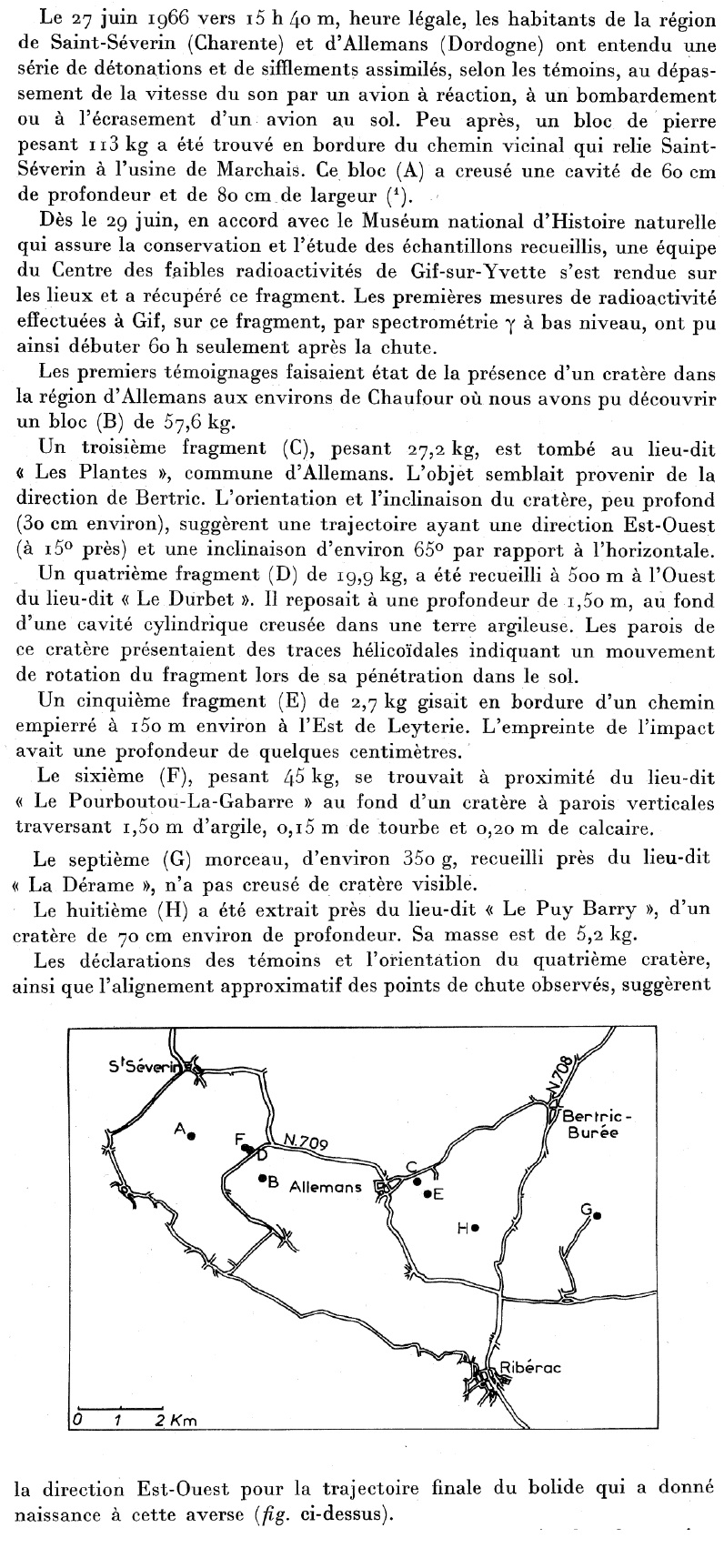 Ci-dessous, mon fragment de 3,3 g en collection (voir page 15):
Saint-Séverin
Basic information
Name: Saint-Séverin
This is an OFFICIAL meteorite name.
Abbreviation: There is no official abbreviation for this meteorite.
Observed fall: Yes
Year fell: 1966
Country: France
Mass: 271 kg
Classification
history:

This is 1 of 2707 approved meteorites classified as LL6. [show all]
Search for other: LL chondrites, LL chondrites (type 4-7), Ordinary chondrites, and Ordinary chondrites (type 4-7)
Writeup

Writeup from MB 40: Warning: the following text was scanned and may contain character recognition errors. Refer to the original to be sure of accuracy.

FALL OF ST. SEVERIN STONY METEORITE, FRANCE

Name: ST. SEVERIN.

The place of fall or discovery: France; φ = 45°18'N, λ =0°14'E.

Date of fall or discovery: FALL, June 27, 1966.

Class and type: STONY, olivine-hypersthene chondrite (amphoterite).

Number of individual specimens: 5.

Total weight: 221 kg.

Source: Report of Dr. Brian Mason (Washington, USA) in a letter, 1.13, 1967.